Meet our Registered Massage Therapists

Kaitlyn Wengler, RMT Lead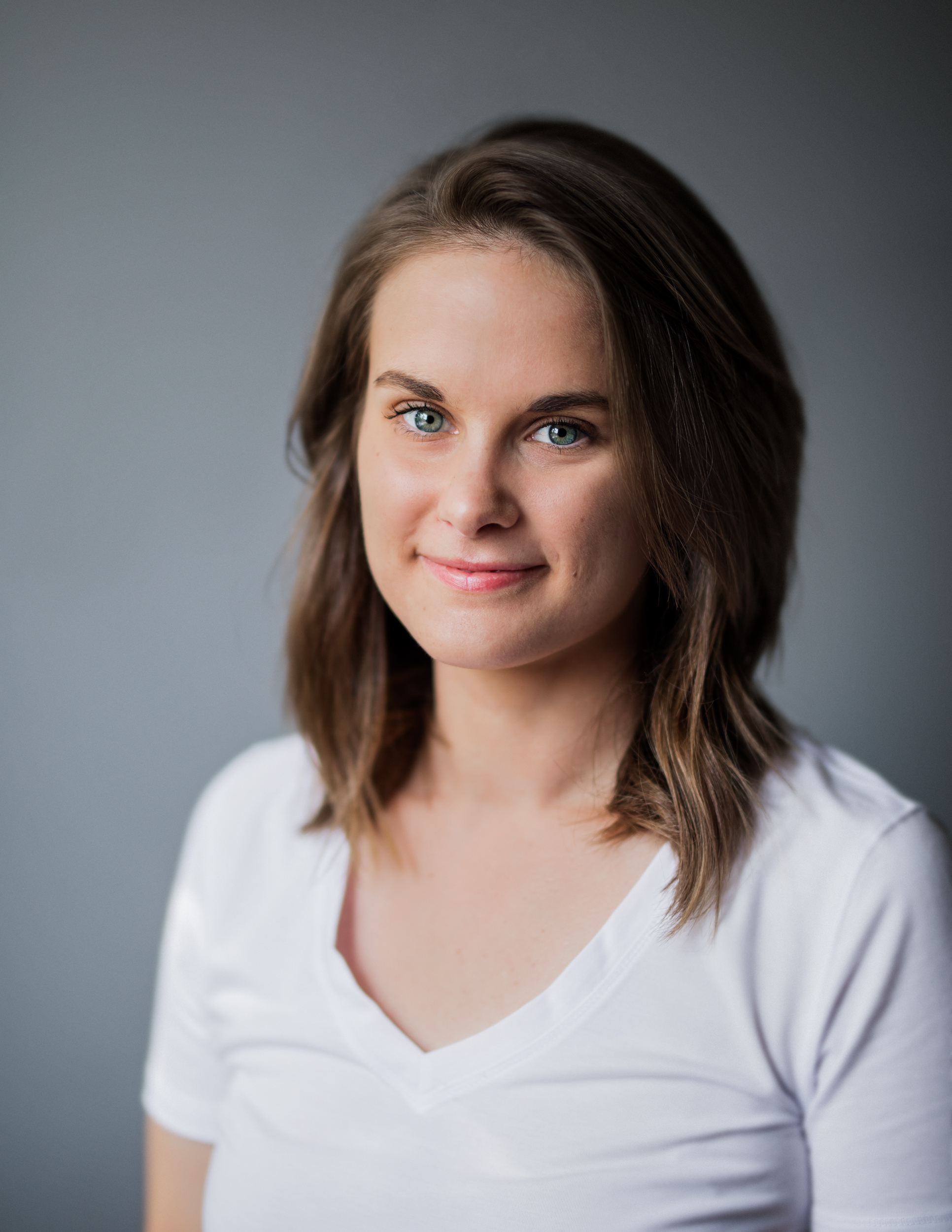 Kaitlyn graduated from the massage therapy program at The Humber Institute of Technology and Advanced Learning and has completed an advanced training certification in the Dr. Vodder method of Manual Lymph Drainage (MLD) and Combined Decongestive Therapy (CDT). Drawn to the profession for its healing capabilities, she believes that massage presents a foundation for rehabilitation, exercise education, health maintenance, and wellness. Through soft tissue manipulation, trigger point therapy, deep tissue massage, and manual lymph drainage, she works to provide a comprehensive and well-rounded treatment specific to each individual.
Kaitlyn values a patient-centered care approach to all treatments and utilizes massage therapy to assist and optimize the health and wellness of her patients. She has experience treating patients with edema, tendonitis, chronic back and neck pain, rheumatic arthritis, headaches, neuropathies, pregnancy and postpartum etc. Along with providing a therapeutic treatment, Kaitlyn has a strong passion for educating patients in safe and effective home care and remedial exercises. Outside of work, Kaitlyn loves staying active and participates in various recreational activities including hockey. She also enjoys trying new cooking/baking recipes and spending time with friends and family.
---
Gerry Chen, RMT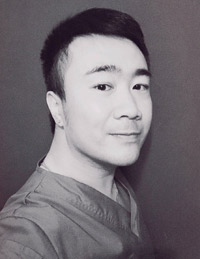 Gerry is a Registered Massage Therapist in Ontario and graduated with outstanding performance in massage therapy from Pharma Medical Science College of Canada (PMCC). Gerry specializes in deep tissue massage focused on treating sports injuries, post-surgery rehabilitation and chronic pain management. Gerry offers effective, specialized treatment on conditions such as frozen shoulders, low back pain, sciatic nerve issues, Joint dysfunction and much more. Gerry is also an astute practitioner of Swedish Massage and offers unique skills "dry hands" massage; a technical technique which combines traditional Japanese Shiatsu, Chinese Tuina and Thai massage. Book now
---
Julianna McKeen, RMT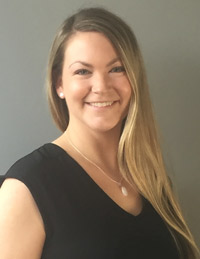 Julianna graduated with a degree in Kinesiology from the University of Windsor and continued her education at The Transformational Arts College learning a wide range of holistic modalities. To further her passion for helping others on their healing journey, Julianna enrolled and graduated from the Sutherland-Chan School of massage therapy. The focus of Julianna's treatments is to reduce stress and increase the feeling of relaxation and well-being. When the body and mind are in a stressed state, any kind of pain or discomfort felt in the tissues – whether by injury, overuse or postural imbalances – can decrease or disrupt the body's natural healing abilities.
By using a multitude of techniques such as tissue manipulation, breath work, and Aromatherapy, Julianna's techniques aid the body to relax, encouraging healing on all levels. As we are all uniquely designed, treatments are created based on each individual's needs and personal goals. Julianna's hope is to assist others to get back to their daily activities stress-free, pain-free and with greater mobility.
---
Robbie Gillies, RMT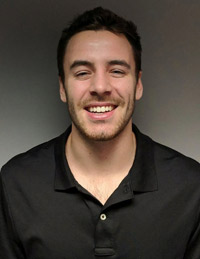 Robbie graduated from Sutherland-Chan School of Massage Therapy after completing a four-year undergraduate degree in Kinesiology at Queen's University. Robbie grew up in Toronto and competed in soccer and running at a provincial level. Through his own sport-related injuries, Robbie has developed a keen interest in the processes that lead us back to a strong physical and mental state. He is passionate about helping to make these processes as smooth, positive, and efficient as possible. Robbie sees massage therapy as an integral part of the maintenance and journey towards health and wellness. Throughout his massage therapy studies, Robbie has had clinical experience working with athletes, seniors, people at different stages of pregnancy, those who were bedridden post-surgery, suffering from multiple sclerosis, and most often, adults and students who spend many hours sitting at a desk.
By working with the person, Robbie develops his treatment plans with the patient's goals as a primary focus. Through his knowledge of anatomy, pain referral patterns, postural compensatory patterns, and orthopaedic testing, Robbie is quick to determine palpable areas where tension and pain reside and originate. He achieves relief using masterful pressure and technique sequences that include myofascial release, deep tissue manual therapy, trigger point techniques, dynamic release techniques, joint mobilizations, and general Swedish massage. He takes his patient's needs and preferences into consideration and adapts his treatments to best suit each individual. Aside from massage therapy and kinesiology-related interests, Robbie is an avid traveler and adventurer who gets a thrill out of exploring nature and making connections with people. He loves all kinds of music and enjoys jamming with friends and strangers. He also has a passion for teaching and has spent time educating and having open discussions with youth about mental, sexual, and physical health.
---
Sultana Frizell, RMT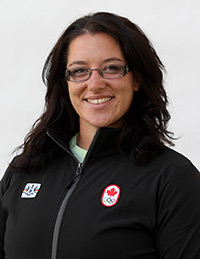 Sultana Frizell graduated from the Canadian College of Hydrotherapy and Massage, Sept 2019. Before Sultana turned her focus to Massage therapy she was a member of Team Canada, competing in the discipline of Hammer Throwing. If you haven't heard of it, then you would be missing out because it is possibly the most gladiator-esque event in the Olympics. Sultana has represented Canada on the 2008 and 2012 Olympics; she has also been to many World Championships, Commonwealth Games, and Pan American games where she is a record holder and medalist. She ends a 15-year professional career filled with highs and lows, but through it all has kept a passion for working hard and recovering harder! She has realized the hard way that pushing through the pain is probably not the best idea.
Sultana brings her knowledge of sport, powerful frame, and curious nature to help the Urban Health Group clients succeed.
Sultana is not just sports all the time – she also has experience treating clients with cancer/mastectomy surgeries and trans-related surgeries through scar and swelling management.
Medical Team Experience
Athletics Canada IST – current (RMT)
Toronto Marathon – Toronto 2019 (Student Massage Therapist)
Swimming Canada – Toronto 2019 (Student Massage Therapist)
World Indoor Track and field Master Games – Kamloops, BC 2010 (Fascial Stretch Therapist)
Certifications and Associations:
AODA
Fascial Stretch Therapy
Canadian Coaches Association of Canada
RMTAO
CPR/First AID
---
Brenda De Silva, RMT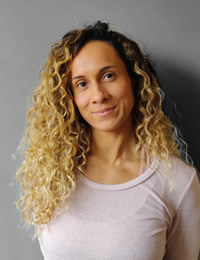 Brenda has over 10 years of experience in the health and fitness industry. Having worked through her own personal struggles through exercise, nutrition, and meditation, she experienced first-hand the impact a healthy lifestyle can have on an individual's overall well-being. She decided to combine her love of health and fitness with her passion for self-development and spiritual growth.
Brenda has an extensive background in personal training, working as a personal trainer for 10 years in boutique and corporate gyms. In 2013 she became a certified Reiki Practitioner and Master and in 2014 she became a Fascial Stretch Therapist®. By 2017 she had completed her Level 3 Fascial Stretch Therapy Fitness certification and became a Level 1 Fascial Stretch Therapy® Instructor with Stretch to Win™ Canada.
In 2019 Brenda successfully completed the Massage Therapy Program at Canadian College of Massage and Hydrotherapy. She is excited to apply her newfound skills, knowledge and techniques to her treatments, providing a fluid, holistic and intuitive approach to her sessions catered to her clients' needs.
Book now


We looking forward to helping you and meeting your goals. Contact Us today at (416) 489-0077!
Massage Therapy Toronto ON | Urban Health Group