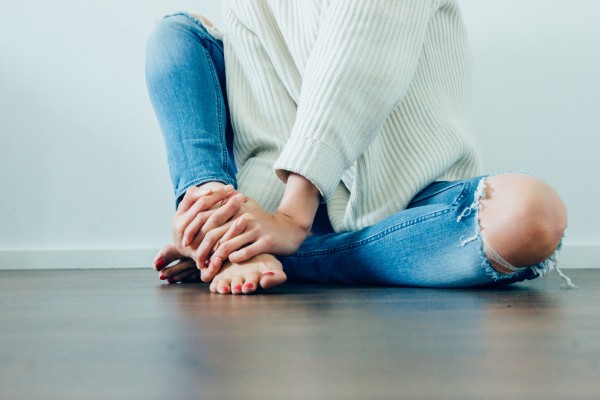 Sandals are coming!
May Is Foot Health Month, and with some luck, also the start of sandal season. In many ways sandals are a relief for our feet after having been squeezed and contorted in shoes or boots all winter. However, if flip flops are your idea of summer footwear, you could be doing more damage in the hot season than in the cold.
Here are a few key tips for selecting your summer sandals
–          Strapping – pick a sandal with lots of straps so that it will be secure on your feet. If your toes have to grip to keep your shoes on, they are being overworked.
–          Arch Support – a bit of contour on the instep goes a long way, this helps support not only your foot, but your knees, hips and back as well.
–          Heel Cup – Having a contoured heel cup helps keep the fat pad on your heel together – this leads to better shock absorption, and less heel cracks.
–          Proper Sizing – not too long and not too short. Make sure your toes and your heel are on the sandal, and not hanging off. Toes need protection, and should never be longer than your sandal.
–          Sturdy, thick sole – we need a mix of cushion and support for walking, make sure the sole of your sandal is thick and dense enough to do both.
With these tips you should be able to find a sandal that works for you. For longer walks, a good running shoe is always best, and a custom orthotic can add further support where needed. If you have and questions about footwear or your biomechanics, book and appointment with our Chiropodist, Katie. Happy shopping!