5-Star, Same-Day Chiropractic Care In Midtown Toronto
Family Wellness For Your Busy Life
Our mission is to inspire a fundamental shift in thinking away from the treatment of illness and towards the creation of wellness and vitality through natural chiropractic care and other holistic therapies we offer.
Whether you are in pain and need relief now, or are looking to enhance your family's overall wellness, Dr. Stephanie and Dr. Christina are here to tailor care to your specific needs.
Don't wait another minute – We can see you today!
Call (416) 489-0077 or book an appointment online now!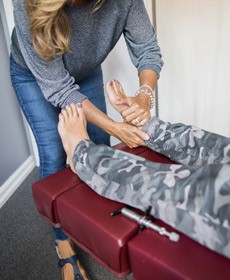 Personalized Chiropractic Care
At our beautiful Midtown Toronto location, we focus on keeping Midtown Toronto families happy and healthy. Our team consists of certified practitioners that are excited to aid in your journey to reach optimal health and wellness.
There are numerous ailments that people often seek our help with:
Natural wellness care
Back pain
Sciatica
Vertigo
TMJ
Headaches
Migraines
Neck pain
Shoulder pain
Alternative to surgery
Start on your road to wellness today –
Call us at (416) 489-0077 or book an appointment online now!
Gentle Chiropractic Care Serving Midtown Toronto And Surrounding Areas