Brenda De Silva, RMT
Massage Therapist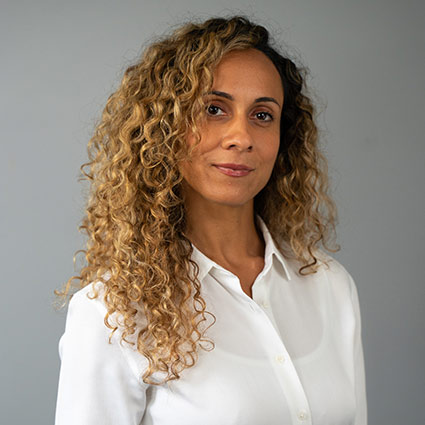 Brenda has over 10 years of experience in the health and fitness industry. Having worked through her own personal struggles through exercise, nutrition, and meditation, she experienced first-hand the impact a healthy lifestyle can have on an individual's overall well-being. She decided to combine her love of health and fitness with her passion for self-development and spiritual growth.
Brenda has an extensive background in personal training, working as a personal trainer for 10 years in boutique and corporate gyms. In 2013 she became a certified Reiki Practitioner and Master and in 2014 she became a Fascial Stretch Therapist®. By 2017 she had completed her Level 3 Fascial Stretch Therapy Fitness certification and became a Level 1 Fascial Stretch Therapy® Instructor with Stretch to Win™ Canada.
In 2019 Brenda successfully completed the Massage Therapy Program at Canadian College of Massage and Hydrotherapy. She is excited to apply her newfound skills, knowledge and techniques to her treatments, providing a fluid, holistic and intuitive approach to her sessions catered to her clients' needs.
---
Brenda De Silva, RMT | (416) 489-0077