Foot Care in Midtown Toronto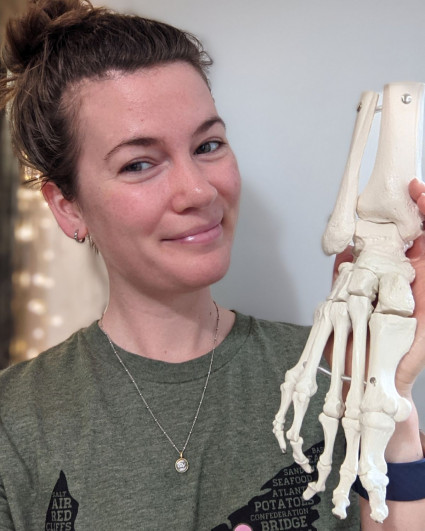 It's hard to stay active when you're in pain. Walking improperly can cause widespread pain in the knees, hips, and even low back. At Urban Health Group, we offer expert foot care so you don't have to suffer silently.
Our Chiropodist, Katie Blundell, has experience dealing with all kinds of foot-related issues. Whether you're recovering from an injury, fighting the effects of diabetes, or needing help with a problem toenail, we can help you feel your best again. We'll keep working until nothing holds you back from where you want to go.
NEW PATIENTS

Alignment, Orthotics, & Compression Stockings
Chiropractic care focuses on the alignment of the spine. Chiropody, on the other hand, brings the feet and ankles into alignment. Katie works together closely with our Chiropractors to address pain from every direction.
She provides compression stockings and custom-made orthotics with no prescription required. These simple, surgery-free solutions make a tremendous difference in your day-to-day comfort and function.
Currently, our building is not wheelchair accessible. We are located on the second floor, please be prepared to climb a flight of stairs on your way in.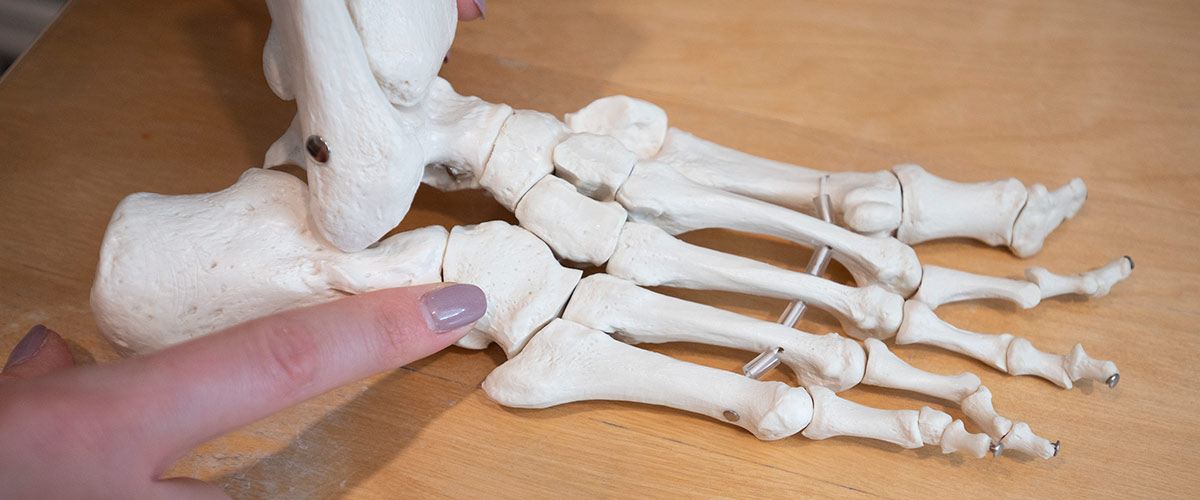 Conditions We See
We see patients with various conditions affecting the feet, ankles, and nails, including
Biomechanical issues
Calluses and corns
Diabetic foot care
Flat feet
Fungal nail infections and other toenail issues
Ingrown toenails
Morton's neuroma
Plantar fasciitis or heel pain
Warts
We regularly see both chronic and acute conditions and work with patients of all ages, from young children through seniors.
Step Into Better Health Today
Your feet are the foundation for your entire body. Book your visit today to walk forward into total wellness.
CONTACT US
---
Foot Care Midtown Toronto, Yonge and Eglinton ON | (416) 489-0077