Massage Therapy in Midtown Toronto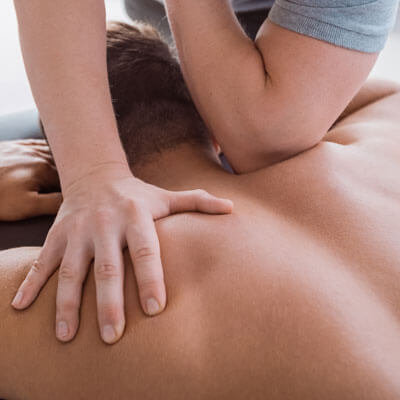 Everyone can benefit from Massage Therapy. Any chronic problem with your spine means you have unhealthy ingrained muscle patterns as well, possibly including spasms or scar tissue. Addressing these soft tissue problems helps speed up your recovery and retrain your spine to stay in proper alignment.
At Urban Health Group, we offer massage therapy alongside chiropractic care to help keep the body in proper alignment, balance, and function. We focus on critical areas of tightness and pain. This helps you achieve deeper levels of healing and turn your tension into rest.
NEW PATIENTS

Targeted Techniques to Meet Your Needs
We take a therapeutic approach more focused on reaching your health goals than on general relaxation. We help you improve posture, relieve pain, reduce excess fluid retention, and enhance your vitality and sense of well-being. Sessions can also help stimulate intestinal movement and ease constipation, gas, heartburn, and stress.
We customize our care to meet your needs, whether you're coming in for general health maintenance, pre- or postnatal care, or pain relief from TMJ. Our specialties include
craniosacral therapy
and Fascial Stretch Therapy™ to help you improve your flexibility. We may also recommend additional modalities like low-level laser and cupping.
What to Expect
We recommend that you come in comfortable clothing. Most patients undress in private before a session, remaining appropriately draped throughout the appointment. Others choose to leave their underwear on. We'll always respect your privacy and what you prefer to wear. Your session will take place in a quiet, warm, and comfortable room with soft lighting and a comfortable table. We often play soft music in the background to help your mind and nervous system relax.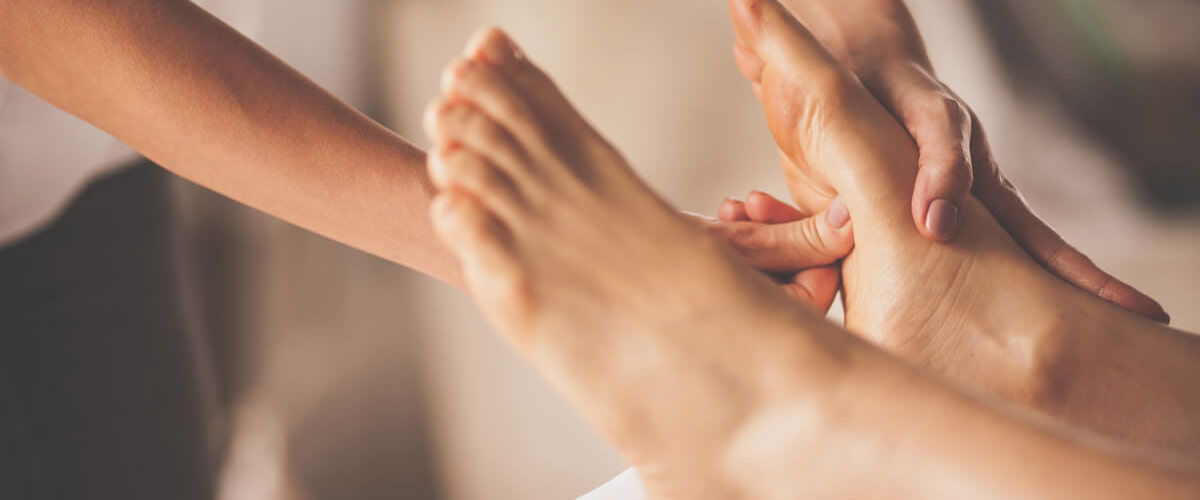 Sticking With Your Comfort Level
Before beginning, your practitioner will discuss your symptoms and health goals to decide what areas to focus on. A typical full-body session includes attention to the back, arms, legs, head, neck, and shoulders. Sometimes you may need a more sensitive area treated which requires your additional written consent.
Sessions often begin with broad flowing strokes to help you relax followed by gradually increasing pressure on tight muscle bands. We may use trigger point therapies or deep tissue massage as necessary. We'll always work within your comfort level. Feel free to ask for increased or decreased pressure.
Therapy Catered to You
We use a light oil or lotion to reduce friction, hydrate the skin, and allow for smoother, deeper strokes. Let us know if you're allergic to certain oils or scents. Some people experience sore or tender areas the next day, depending on the degree of pressure they received. Talk with your therapist if the pressure is ever uncomfortable. Drinking additional fluids after you leave can also reduce discomfort. If you do experience soreness, it should subside within a day.
We offer sessions of 30, 45, 60, or 90 minutes. Book online to see our list of prices.
Treat Yourself to Better Health
At Urban Health Group, we want to help you relax and enjoy maximum wellness in every muscle of your body. Schedule your first session today.
CONTACT US
---
Massage Therapy Midtown Toronto, Yonge and Eglinton ON | (416) 489-0077