New Patients at Urban Health Group
Preparing for Your First Appointment
We'll send you an online intake form to your email when you schedule with us. Please fill this out in advance so we can collaborate to figure out which approach to care would be best to start with.
If you're coming in for clinical hypnotherapy, we'll schedule your appointment for a time when the clinic is light on patients. When the office is busy, it fills up with laughter and good conversations. We want you to relax in a quiet, calm environment, so we'll book you for a slower time of day.
Your First Appointment
When you come in, our friendly office staff will greet you and offer you tea or coffee while you wait. You'll then talk with a practitioner about your current health needs and goals, as well as any questions you may have. Listening is an important part of what we do. Understanding your unique situation helps us create a customized Plan of Care for you.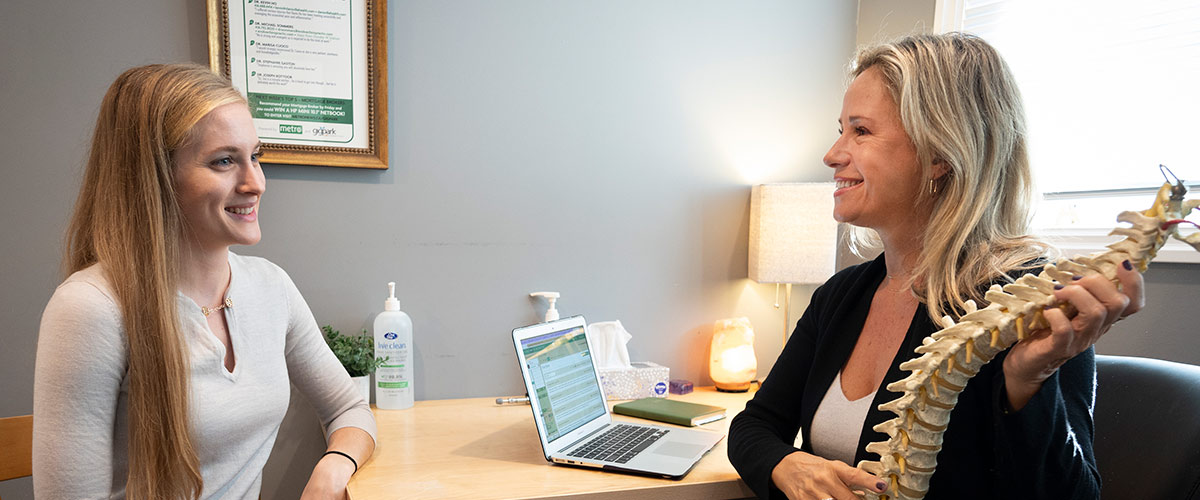 Detailed Assessments and Customized Care
If you're coming in for physiotherapy or chiropractic care, we'll do a medical history and an examination. Pelvic floor physiotherapy normally requires an internal exam. Your first visit should take 30-45 minutes.
We'll go over our findings and recommendations with you before performing your first therapy for any service except chiropractic. Dr. Stephanie and her team of chiropractors normally wait until the second appointment to adjust patients. They want to take the time to review the results in case there was any imaging done. Additionally, patients may be nervous during their first appointment and we do not want to pressure them into having an adjustment on the first visit. Of course, an adjustment on the first appointment is always an option at an additional charge.
We'll also discuss finances with you at this first appointment. Our prices are always available on our online booking site. We're able to offer affordable pricing compared to nearby clinics while still offering superior care.
Start the Path to Wellness Today
We want to apply our expertise to helping you achieve every health goal you can think of. Schedule your appointment today.
CONTACT US
---
New Patients at Urban Health Group | (416) 489-0077