Physiotherapy in Midtown Toronto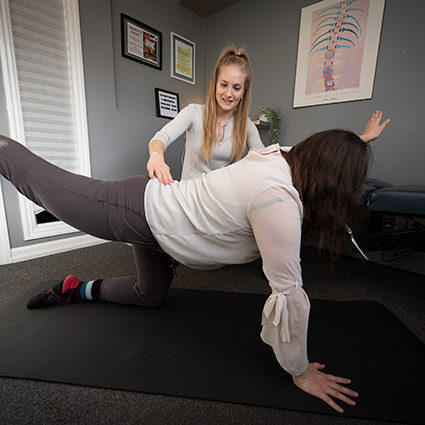 At Urban Health Group, we want you to embrace the good life without being held back or limited in any way. We offer physiotherapy to restore and maximize your physical strength, function, and range of motion by addressing any underlying issues.
Through evidence-based manual therapy, customized exercises, and mobilization, we help our patients restore movement and decrease pain. We'll coach you on practical steps you can take to improve your health and prevent future problems so you're feeling incredible, day after day.
NEW PATIENTS

Customized Soft Tissue Therapy
While chiropractic care restores the bones of the spine to proper alignment, Physiotherapy focuses on manual soft tissue work. The goal of care is to strengthen affected areas through therapeutic exercise and soft tissue work.
Our physiotherapists
always start with an assessment including a medical history, examination, and diagnosis. After that, we'll design a personalized plan of care for you, using whichever methods best serve your needs.
Natural Techniques That Work for You
All our services are natural and medicine free. We help your body heal itself from the inside out as you build an improved lifestyle you can sustain long term. We want to get to the root of what's causing pain and restore you to health.
We may recommend manual work, pelvic floor therapy, or shockwave therapy to help tissues heal, depending on your unique situation. Each plan of care also includes detailed patient education. You'll understand what caused issues in the first place and how to prevent them from happening again.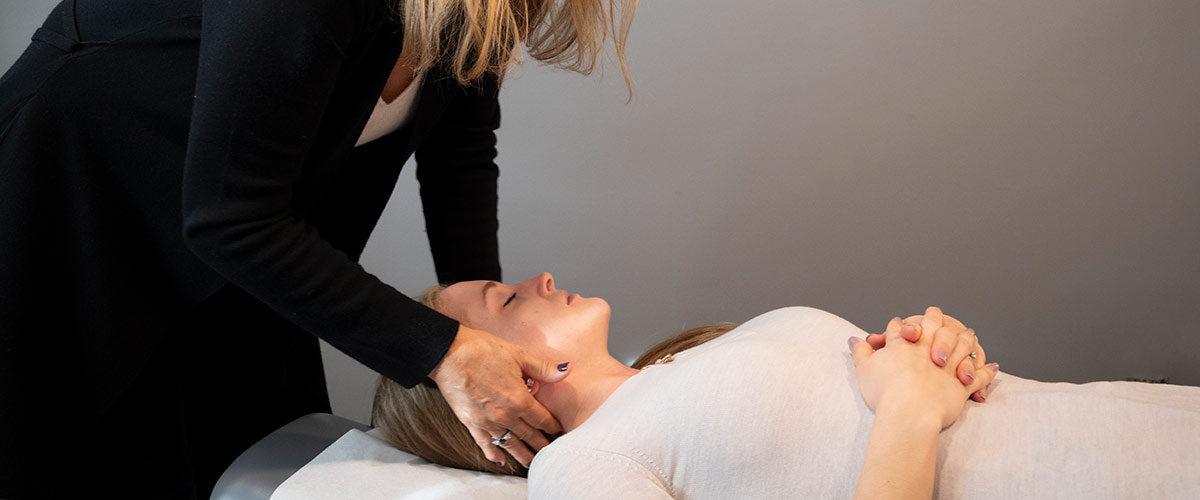 Conditions We See
We see a wide spectrum of issues related to pain or lack of movement. Many patients come in with problems caused by an inactive lifestyle, poor recovery from surgery, new injuries, or injuries that never healed right. Conditions we commonly see include
Arthritis
Carpal tunnel syndrome
Fatigue, swelling, stiffness and loss of muscle strength
Foot and ankle injuries
Geriatric injuries and conditions
Joint replacements (hip, knee, shoulder)
Knee injuries
Low back pain
Muscle weakness
Neck and mid-back pain
Overuse injuries
Pediatric injuries
Pelvic issues, such as bladder and bowel problems
Pre and Post-surgical rehab
Rotator cuff tear
Shoulder and elbow injuries
Sports injuries
Tendon and ligament injuries
TMJ (temporomandibular joint) disorders
Vertigo, dizziness, and balance problems
If you're suffering from any kind of ongoing swelling, joint pain, stiffness, or decreased physical function, we can help you rehabilitate that area and prevent the problem from coming back.
Frequently Asked Questions
What is physiotherapy? Is it the same as massage?
Physiotherapy is the scientific study of body movement. Physiotherapists learn how to pinpoint an issue's root causes. They take a holistic approach to optimize the body's ability to move and function.
Many! These include:
Arthritis
Pre and post-surgical rehab
Neck and mid-back pain
Low back pain
Pediatric injuries
Sports injuries
Geriatric injuries and conditions
Carpal tunnel syndrome
Joint replacements (hip, knee, shoulder)
Shoulder and elbow injuries
Tendon and ligament injuries
Rotator cuff tear
Foot and ankle injuries
Knee injuries
Muscle weakness
Overuse injuries
TMJ (temporomandibular joint) disorders
Vertigo, dizziness, and balance problems
Pelvic issues, such as bladder and bowel problems
Fatigue, swelling, stiffness and loss of muscle strength
Every session is unique, but the physiotherapist learns about your medical history, assesses and diagnoses the condition. After assessment, treatment may include manual therapy, modalities, taping, corrective stretches and strengthening exercises to improve pain and function. A prescribed course of a home exercise program may be included.
Dress in comfortable, loose-fitting clothing that doesn't restrict movement and allows access to the specific injury or pain site.
The initial assessment usually lasts between 45-60 minutes. Follow-up visits normally take between 20-30 minutes. Extended-time treatment sessions can be booked based on the therapist's recommendation.
Is it possible to receive treatment on the first appointment?
Depending on the complexity and time required for the assessment, the physiotherapist may provide a treatment on the first appointment.
Anyone can access physiotherapy services directly, without a physician referral. Some publicly funded Community Physiotherapy Clinics may require a physician's referral. Some extended health care benefits may also require a medical doctor's referral.
It depends on the person and their sensitivity level, but treatments are not meant to hurt! However, treatments can increase your pain or soreness. If there is an increase in your presenting symptoms after a session, it's important to discuss with your physio, as modification to treatment can be done in most cases.
Yes, you can always bring someone with you to your appointment.
If you're unable to do the things you used to do without pain because of an injury or chronic issue, we recommend you see a chiropractor or physiotherapist.
Individualized Attention
Quality health care cannot be mass produced. We won't lump you together in group settings with other patients or make you wait as an assistant runs back and forth between three or four rooms. Our sessions are always private and personalized. You'll have our full attention with one-on-one care to meet your specific needs.
Start Today
Your health is our passion at Urban Health Group. Schedule an appointment now to discover better long-term wellness.
CONTACT US
---
Physiotherapy Midtown Toronto, Yonge and Eglinton ON | (416) 489-0077