Chiropractic Care
When your spine is in the right place, the rest of your body starts to feel right, too. Chiropractic care focuses on restoring the nervous system through adjusting the spine. We help nerves function at 100%. Healthy nerves can then carry strong signals from the brain to every organ and system in your body, allowing your body to work at its best.
NEW PATIENTS

Our Customized Techniques
Our team
doesn't believe in one-size-fits-all care. Your body is unique, so your health care should be unique as well. We tailor care to each individual's needs working with you to create a customized care plan.
Our primary method of care is manual, or Diversified, adjustments. We offer various techniques if you're not comfortable with hands-on adjustments or if your health needs require a different approach. Our chiropractors also use the Activator Method®, the Thompson Technique, two drop tables, and a customized table that adjusts for pregnant women. We also offer acupuncture to improve the effectiveness of care.
We've seen our care transform countless lives, but we know that adjustments are only one facet of health care. We practice collaboratively with our in-house team; if we think you could benefit from another method, we'll refer you to one of our other specialists.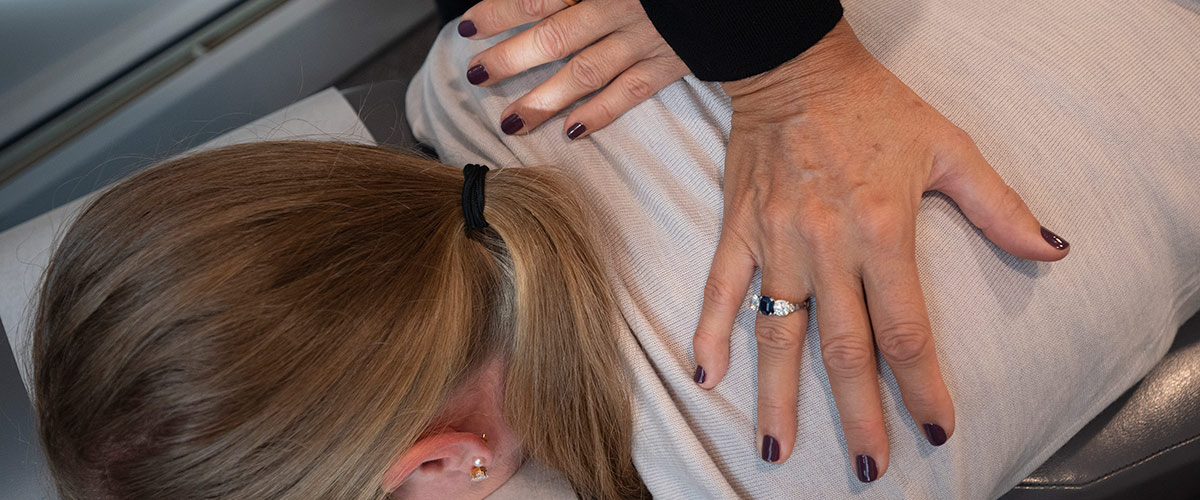 Conditions We See
The nervous system connects to the entire body. Adjusting the spine can lead to health benefits that extend far beyond the back and neck. Conditions that we commonly see include
Acute or chronic injuries
Arthritis
Hip and Back pain
Headaches
Jaw pain
Muscle tension
Neck pain
Neurological conditions
Numbness and tingling
Overuse injuries
Repetitive injuries
Shoulder pain
Sleep issues
Trigger points
Whiplash
We also help with chronic stress and a feeling that you just can't relax.
Book Your Appointment Today
We want to transform your pain into long-term wellness and activity. Book your first visit now.
CONTACT US
---
Chiropractic Care | (416) 489-0077