Salvatore Spatafora, B. Arch, RMT, VCSB
Massage & Craniosacral Therapist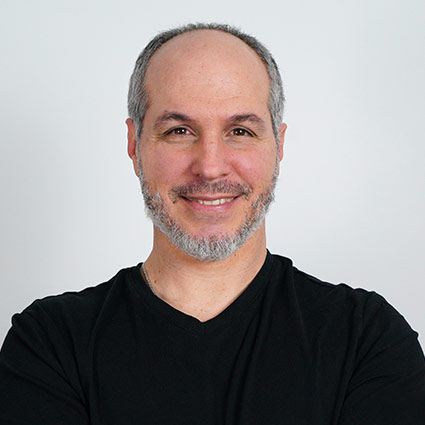 Salvatore unofficially began to care for people as a young Architect. He completed a Bachelor of Architecture Degree in 1998. Improving the lives of people, he designed interior spaces, custom furniture and industrial design objects for a decade. At midlife, Salvatore received a dream that changed everything. He answered the call and returned to school as an adult. In 2009, he received a Diploma in Massage Therapy from Kikkawa College. Artful hands transitioned into therapeutic hands and at last, design found its maturity in the Architecture of the body.
Salvatore officially began to care for people as a Registered Massage Therapist. In good standing with the CMTO for 12+ years, his professional practice holds the possibility of change as holy ground for clients to traverse in their own way. Guided by the wisdom of the body, he co-creates a sacred container to meet clients exactly where they need to be met. Compassionate and open-hearted his therapeutic approach to wellness balances technical discernment with intuitive perception. In this way, Salvatore listens to the inherent intelligence of the body when unwinding soft tissue restrictions.
He utilizes a number of modalities and techniques to provide deep relief and emotional well-being for his clients, namely Craniosacral therapy, Myofascial Release, Medical Qi Gong, Suikodo, Spinal Mobilizations, Deep Tissue Therapy and Trigger Point Therapy.
Specializing in a Visionary approach to Craniosacral Therapy, Salvatore was awarded a Diploma in Visionary Craniosacral Bodywork, in 2015, by the internationally recognized Osteopath, Hugh Milne. The rigorous, multi-level training established an in-depth understanding of the Craniosacral System and consciously prepared Salvatore to value both technical knowledge and intuitive mastery. The teaching mantra was simple: Open the Heart, Clear the Mind, Free the Body.
Enamored with the beauty of this world Salvatore is a life-long learner. Deeply invested in self-care practices that expand his capacity for joy, curiosity of life and body awareness he loves Dream Journaling, Japanese Calligraphy, Tenkoku workshops, daily Medical Qi Gong, walking trails and cooking adventures infused with global spices.
Craniosacral Therapy:
This unique healing modality applies a gentle, meditative contact of 5g or less pressure to interrupt the fight or flight cycle and activates the rest and digest response of the nervous system. The self-healing mechanisms of the immune system are called into action to distribute resources to where they are needed and restore natural rhythms of the body. Tissue is either pushed, pulled or held in place with traditional hand contacts made at the pelvis, sacrum, spine and cranium, but any part of the body can be valuable place of stored information. Clients often report a deep sense of relief with an added quality of witnessing their body change as it is changing. Performed without oil, clients are encouraged to attend sessions in loose clothing (t-shirt and shorts).
Some of the conditions treated include: Headaches/migraines, pre/post pregnancy, grinding/temporomandibular joint dysfunction, sacroiliac misalignments/sciatica, postural asymmetry, eye/vision problems, concussion/whiplash injuries, hearing loss/tinnitus, sinusitis, bell's palsy, fibromyalgia, depression and digestive disorders.
Craniosacral Massage:
As the name suggests, this blended treatment combines the best of Craniosacral Therapy with Swedish Massage. Tailored to the needs of the client hand contacts are made along the pelvis, sacrum, spine and/cranium to reduce the muscle tension in a given area. Intended as an introduction to the gentle, meditative touch of craniosacral therapy, clients can expect to experience a qualitative change in muscle tone and feel a sense of deep relief.
---
Salvatore Spatafora | (416) 489-0077